High quality  shr ipl/ipl shr hair removal machine/shr ipl hair removal
SHR stands for Super Hair Removal,it's a revolutionary technology of hair removal which is having a sweeping success,adopting technology AFT,EDF. The system combines laser technology and the benefits of the pulsating light method achieving practically painless results.
Even hairs which until now have been difficult or even impossible to be removed, can now be treated. "In Motion" represents a breakthrough in permanent hair removal with light technology.
The treatment is more pleasant than with the conventional systems and your skin is better protected.
Applications
1)Permanent hair removal 
2)Skin rejuvenation 
3)Wrinkles treatments
4)Spider veins treatments 
5)Acne treatments 
6)Freckles treatments 
7)Pigment treatments 
8)Liver spots treatment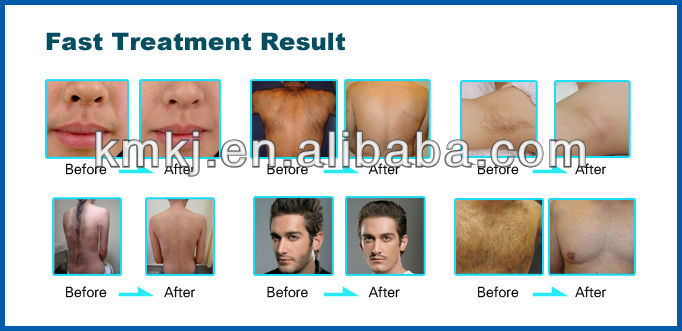 Advantages of our machine-SHR: 
1)Compared to normal IPL machines, SHR is much more professional: 
a.SHR machine is with Single pulse mode can emit energy averagely, however, IPL machines are with multipulse mode which focus energy on first pulse, which is very easy to burn patients. 
b.SHR filtered violet light and infrared light, which will eradiate and absorb water from target skin. So SHR does not have any side-effect to body. 
c.With DEC technology. Identified function makes operation simple, and makes treatment safely! 
d.With bigger frequency (from 1 to 10Hz), Which accelerate operation speed and short a lot of time for treatment! 
e.With Stationary technology & Inmotion technology. Moving IPL can use less time to do treatment on back, leg and arm. 
2)The different wavelength for hair removal:
For the hair removal treatment, other suppliers uses the 640~1200 nm wave. However, the hair follicle does not need such broad light spectrum.Our company uses the professional 640~950nm wave, so it reduce the pain during the treatment and realize painless treatment.